Destruction on Barbuda seen from the air
As many as 49 million people could be affected by Hurricane Irma, the United Nations has warned.
The category five hurricane is ripping its way through the Caribbean on a path towards the southern US state of Florida.
At least eight people have died in the French Caribbean island territories of St Martin and St Barts.
A two-year-old was also killed in Barbuda as a family tried to escape a damaged home during the storm.
Antigua and Barbuda Prime Minister Gaston Browne said 95% of buildings on Barbuda had been flattened.
Around 60% of the roughly 1,400 residents have been left homeless.
Barbuda had been left "barely habitable", Mr Browne said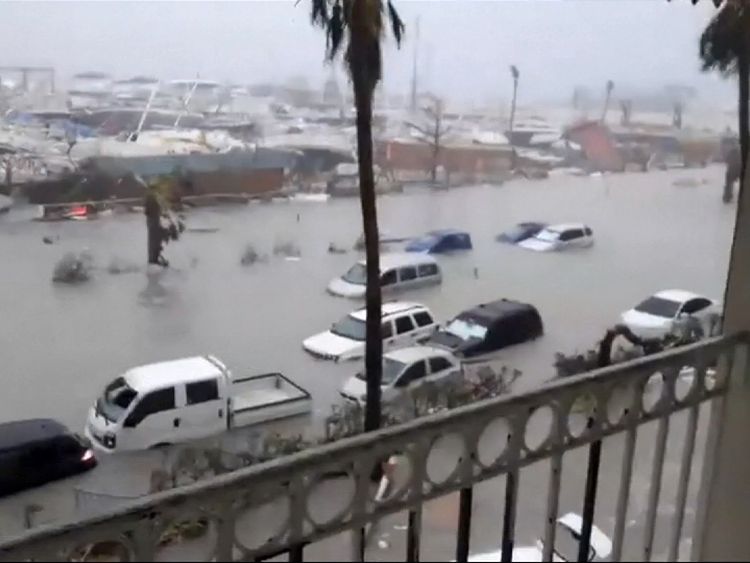 St Martin and Anguilla experienced heavy rain and winds of up to 185mph, while damage in St Barts was described as "apocalyptic" after winds of 151mph.
Irma, currently moving at around 16mph, was over Puerto Rico on Thursday morning where 100mph winds left more than 900,000 people without power and nearly 50,000 without water.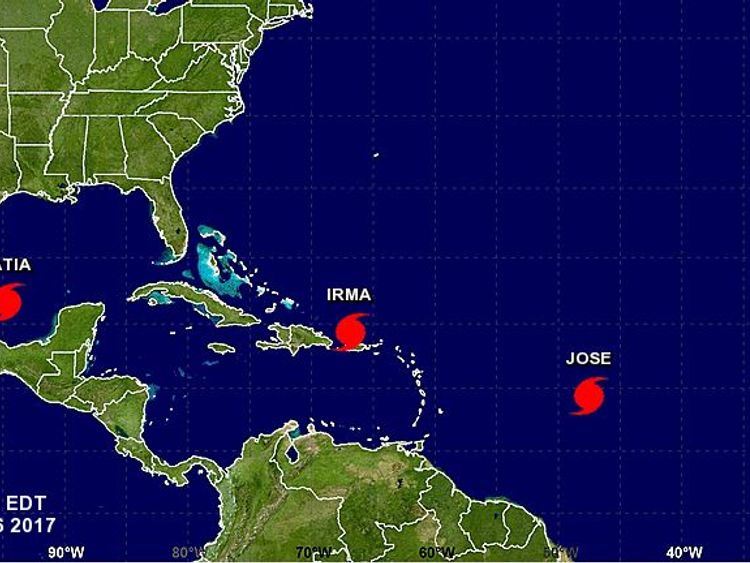 Two other hurricanes - Katia and Jose - have formed in the same region#
Puerto Rico's economic crisis has resulted in major funding and staffing cuts to the public power company and, consequently, the power supply may not be restored for up to six months.
The UN's ReliefWeb service increased the number of people in the projected path of Irma from 37 million to 49 million on Thursday morning.
In Florida, people in low-lying areas of highly populated Miami-Dade County were urged to move to higher ground in preparation for the storm.
Roads were packed with vehicles and there were petrol shortages, prompting governor Rick Scott to tell people to only "take what they need".
Mr Scott has described the storm as "life-threatening", telling people to follow evacuation orders because "you can rebuild your home - you cannot rebuild your life".
There are fears that dozens of cranes being used on construction sites may topple over, as they are built to withstand winds of up to 145mph but not the force of winds expected from category five Irma.
Donald Trump, whose Palm Beach resort Mar-a-Lago resort could be affected by the storm, said his administration is monitoring Irma closely.